Ahoy! Please be pardoning our pirate slang during your voyage (we will keep it short, but how could we resit?), weigh anchor, hoist the sails, find your sea legs, set your course and perfect your best pirate voices as its time to enter the dangerous world or looting, stealing and ermmmm mini golf!
.
Take cover as the two ships, the Lacey Ann and Sally Jo do battle. Cannon fire and exploding water happen throughout the day just beware not to be standing in the splash zone when them there cannon balls land! The giant Skull eats your ball, will he spit it out closer to the hole? Drop holes, ramps, tunnels all await on this course.
That's right, our newest course is a place that is controlled and run by pirates, hear them whispering golfing advice and details of their hidden treasure from the bushes, are they living in there or in the local caves, warrens or dens? Who knows, just keep looking over your shoulder...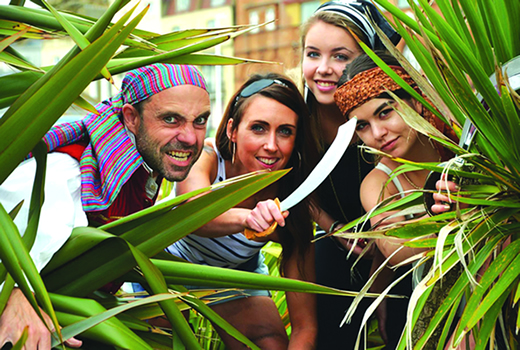 Just remember... Dead men tell no tales!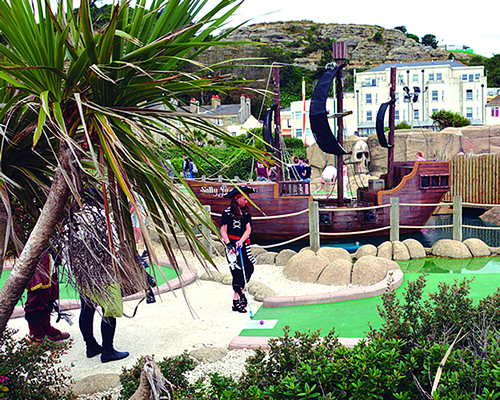 Pirate Golf